Indoor food-growing startup Grove Labs raises $2 million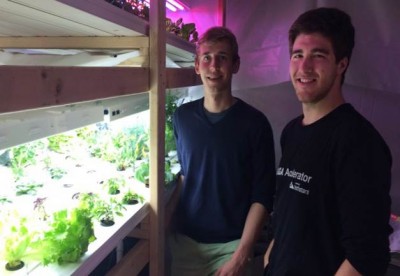 Grove Labs, a Somerville startup developing easy-to-use indoor food growing systems, has raised $2.05 million in seed funding.
The company was founded by two MIT students, Jamie Byron and Gabe Blanchet, in their fraternity. The company's goal is now to create a "ready to go" system for consumers that will let them grow a significant amount of their food indoors, year-round, Blanchet told me earlier this month.
Grove is developing an app that will tell users when and what to do, monitor their systems, and allow users to interact with others and order seeds.